Should AML/CFT access all financial data?
Utopian ideal, dystopian wasteland, or opportunity for careful balance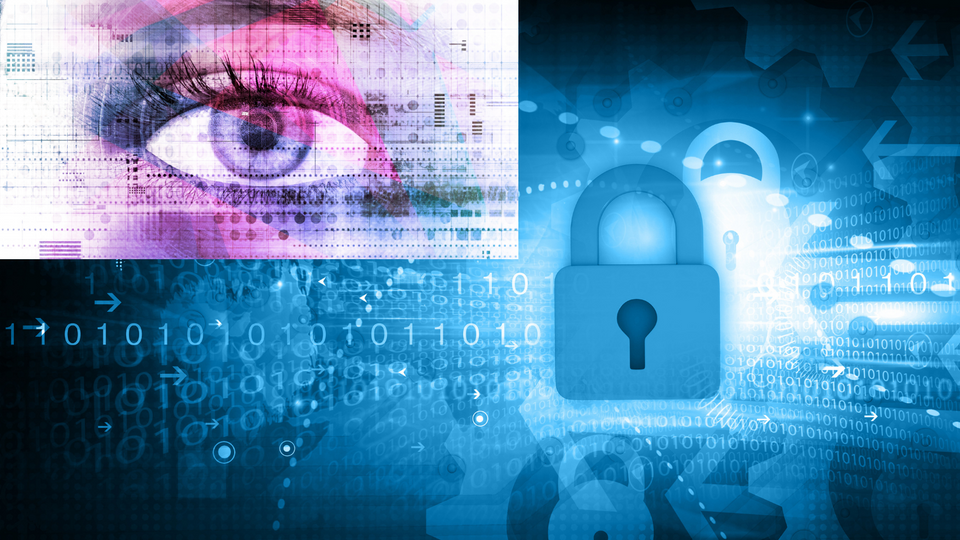 With increasing conflict between arguments for and against more intrusive laws – like a controversial proposal calling for US banks to report bank accounts with annual flows above $600, reportedly due to be scrapped – the perceived struggle between anti-money laundering surveillance and privacy continues to draw mixed views, according to a recent poll. That may be no bad thing.
New to Twitter (or, more accurately, joined in 2010 but didn't get around to logging in or sending a tweet until a few months ago – so, fast adopter, right?), I was recently tagged into a conversation at the intersection of proposed Central Bank digital currencies, money laundering, financial surveillance, and privacy.
Participants were concerned about "tough on crime" narratives being used to trigger mass financial surveillance. Someone asked if anti-money laundering folks understood the inherent dangers.
I have no special insight spanning the entire industry, but the perceived surveillance/privacy dichotomy has long been an important issue, attracting considerable attention, analysis, and robust debate, and a wide range of views.
Anecdotally, however, some global anti-money laundering elites increasingly appear to advocate (at least in private) dropping or radically modifying the complex and cumbersome SARs system – which requires banks and other firms to assess and report "suspicious activities", as well as other prescribed data – suggesting instead that compliance software should "simply" scan all financial transactions. As one industry leader expressed it, "if you're not a criminal, you've got nothing to hide."
Is this view indicative of a trend? Or an outlier?
A straw poll soon revealed that nearly three quarters of respondents thought that compliance software should be allowed to scour more data, either unfettered, or with identifying details restricted to law enforcement. More than a quarter, however, disagreed.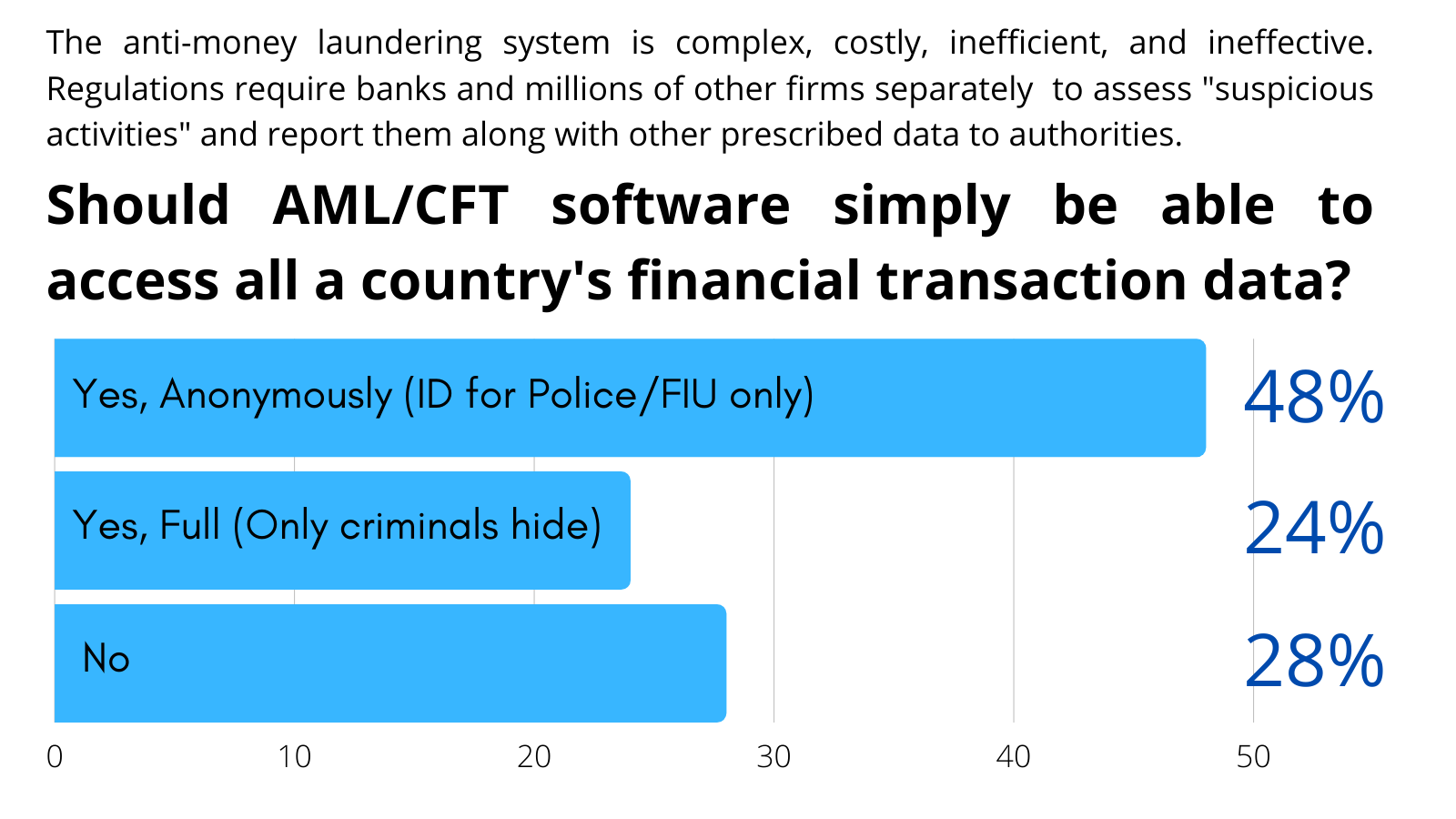 If the permissible reach of AML software was so extended, these results suggest that some AML professionals would applaud it wholeheartedly. Slightly more might relegate the phrase "compliance software" to the pantheon of euphemisms, as industry code for population-wide, state-sanctioned, mass financial surveillance. Nonetheless, a considerable proportion advocate a more nuanced approach, recognizing, presumably, valid arguments for and against.
If so, this suggests a response for my Twitter questioner.
Perspectives differ, as might be expected in any industry, yet anti-money laundering folks likely understand that data surveillance offers benefits and inherent dangers. This augurs well for principled future development. (Subject of course, as in any field, to the influence of power dynamics and politics, as the opening example suggests).
---