Interview: The ineffectiveness of AML
A Stephan Livera podcast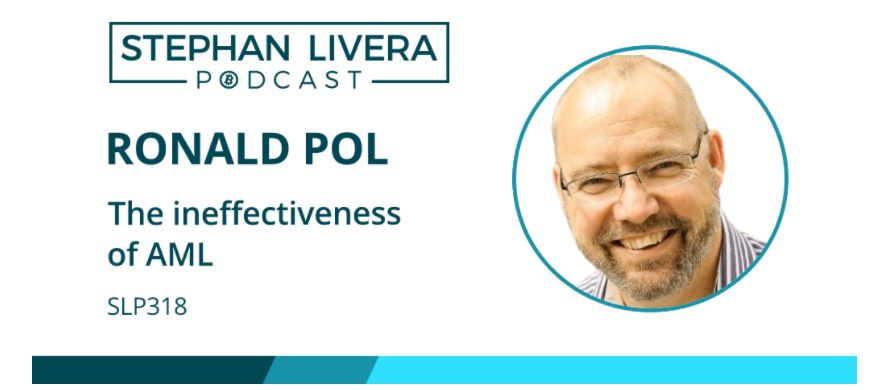 About Stephan Livera and Ron Pol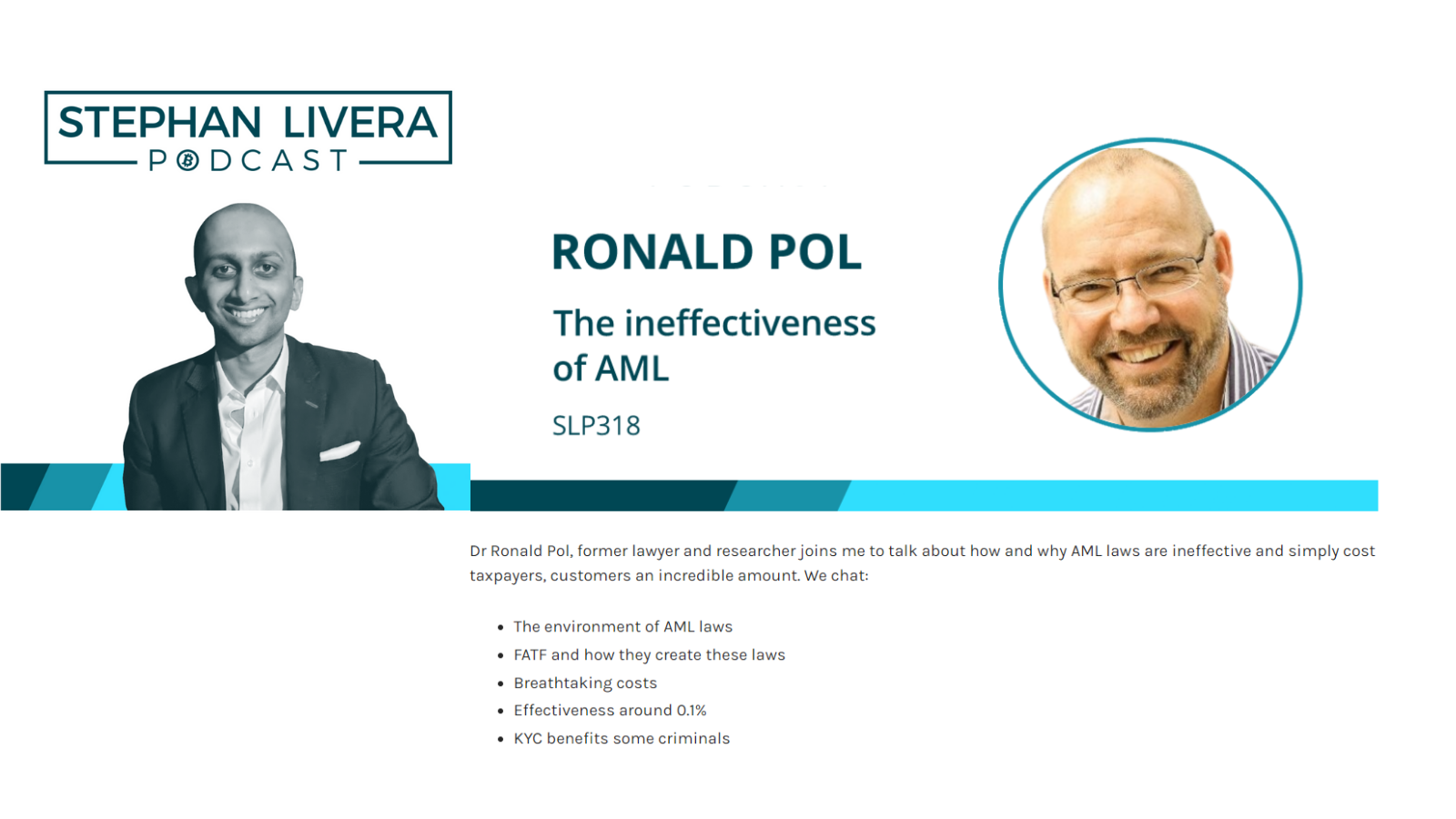 Listen via
Spotify, Google podcast, or Apple podcast
Interval timing schedule/summary notes - and links to relevant blog posts and research papers - for paid subscribers, below.
Also: AML scorecard (Graphic), Twitter (Stephan Livera), LinkedIn (Dev Odedra)

---
Listener comments:
A must-listen episode. Great, insightful show, thanks very much!
This was great, if you know a politician send them the link.
It's almost as if KYC *is* the illicit activity.
Oh, good catch Stephan. I've been following Ron recently. Bookmarking this one!
What an outstanding interview.  Thank you for sharing these revelations. Incredible.
This was excellent. Really enjoyed this podcast!
AML Rules- Must Listen.
If u work in compliance, regtech, fintech ..or crypto, this is a very interesting listen for a different perspective.
If you're open to be surprised on another subject that suffers from a "common-sense" or "only seems logical" fallacy, give the following podcast a listen.
Incredibly important interview…
I've always been curious who helped draft and implement this abomination we feed today.
The kind of episode that was missing in the Bitcoin podcast world…
Thank you for asking the questions that matter.
Imagine a world where crime was not "prevented" but proven criminals equally punished. Imagine a world where we could freely and privately use the money that we earn.
Interview timing, notes:
Podcast schedule/summary notes (& links to relevant blog posts, research papers)
This post is for paying subscribers only