AML: "Globalizing an extremely expensive regulatory order"
Scientists and even the UN have repeatedly exposed the puny impact of anti-money laundering efforts, yet the increasingly stark reality has been ignored for decades, and AML groupthink remains hostile to evidence challenging the dominant narrative.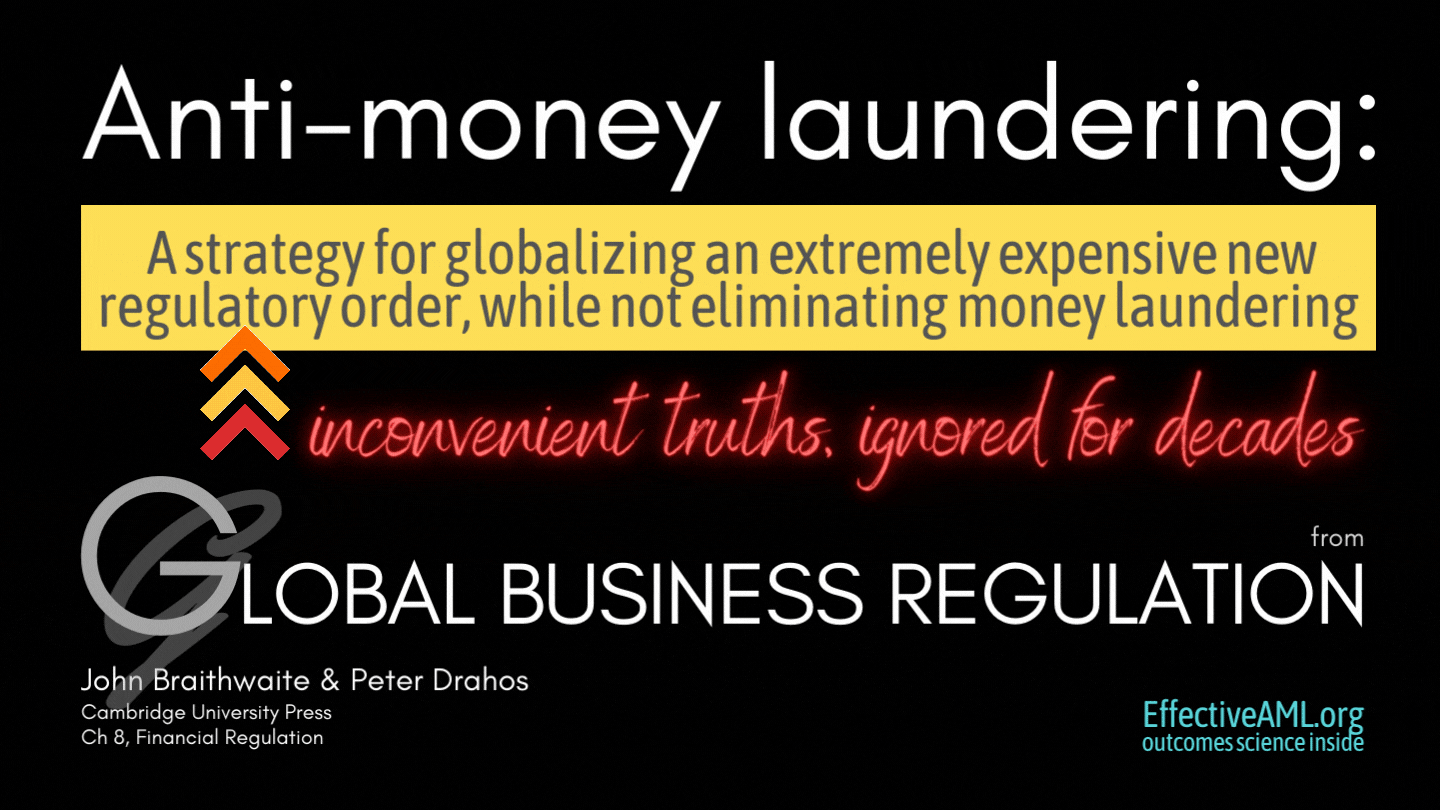 Anti-money laundering groupthink hostile to reality, and Canada recently weaponizing it against citizens, is the result of not facing the elephant in the room for more than three decades.
AML has long been described as "a strategy for globalizing an extremely expensive new regulatory order", with derisory impact on serious crime.
This article is part of a series summarizing academic research at the intersection of anti-money laundering discourse and effectiveness/outcomes science, a surprisingly rare confluence.
This post is for paying subscribers only