Award-winning paper on AML effectiveness
Response to money laundering scandal: Evidence-informed or perception driven?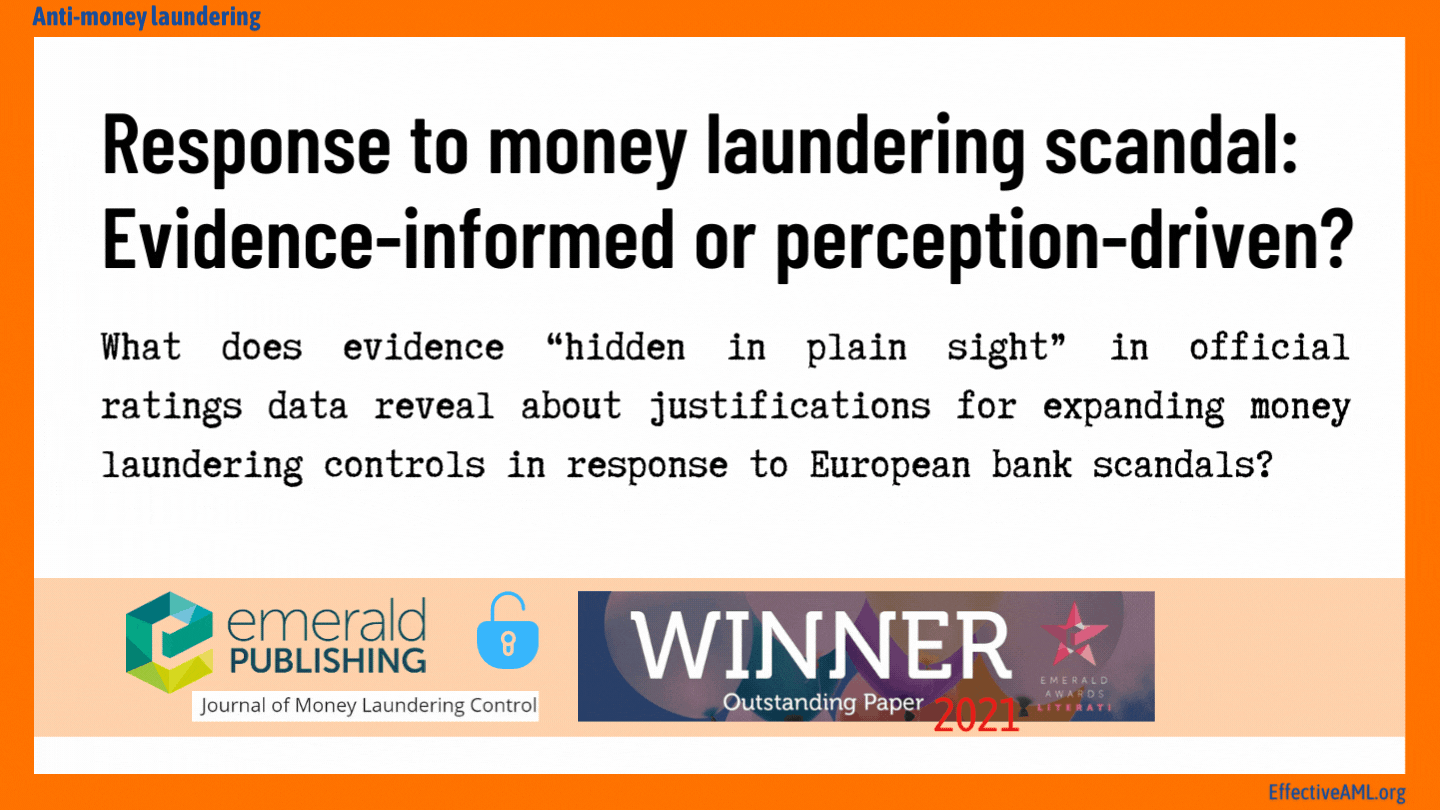 Academic publishers Emerald Global last month announced winners of the Literati Awards 2021. One of my papers won the award for Outstanding Paper in the Journal of Money Laundering Control – the second award-winning paper in a series of papers on the effectiveness of money laundering controls; now freely accessible, as outlined below, with links. (Also, an advance brief on the second stage, enabling country or bank leaders to "flip to effectiveness" – with substantially, demonstrably, sustainably less crime, harm, regulatory risk, and compliance costs, not more).
This post is for paying subscribers only